Once a test has been completed in Literacy Assessment Online, you can view test scores and trends in the results.
To view the results of a test in Literacy Assessment Online, select Tests from the navigation menu on the left hand side of the page.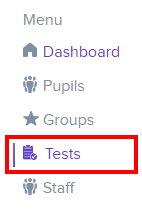 You will be presented with a list of your school's available tests. Locate the test you wish to view results for and click on the three dots menu in its row.

Click on Results in the resulting list of options.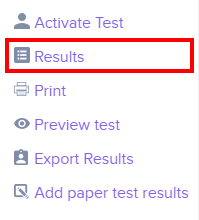 You will be presented with a table of individual test sessions for the selected test. Click on an entry in the Session ID column in order to view the test results for that session.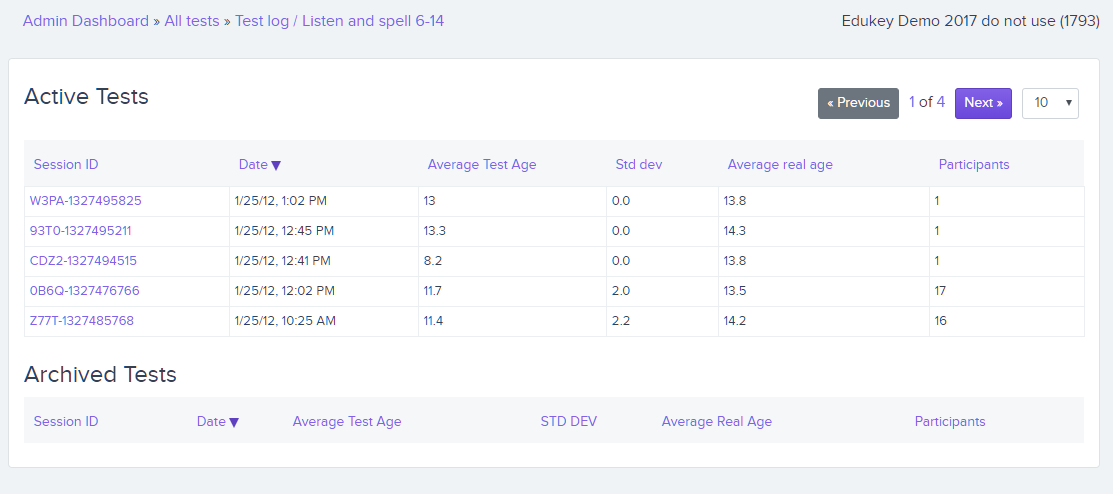 You will be redirected to the test results page. The date of the test is displayed at the top of the page, along with the average test age, the standard deviation of the results and the average real age of pupils taking the test.

Below this is the Test Age vs Real age graph. This graph illustrates the difference between the pupil's real age at the time of testing to the age they scored in the test. A line of best fit is included to show how each pupil's test age compares to the average test age of the group.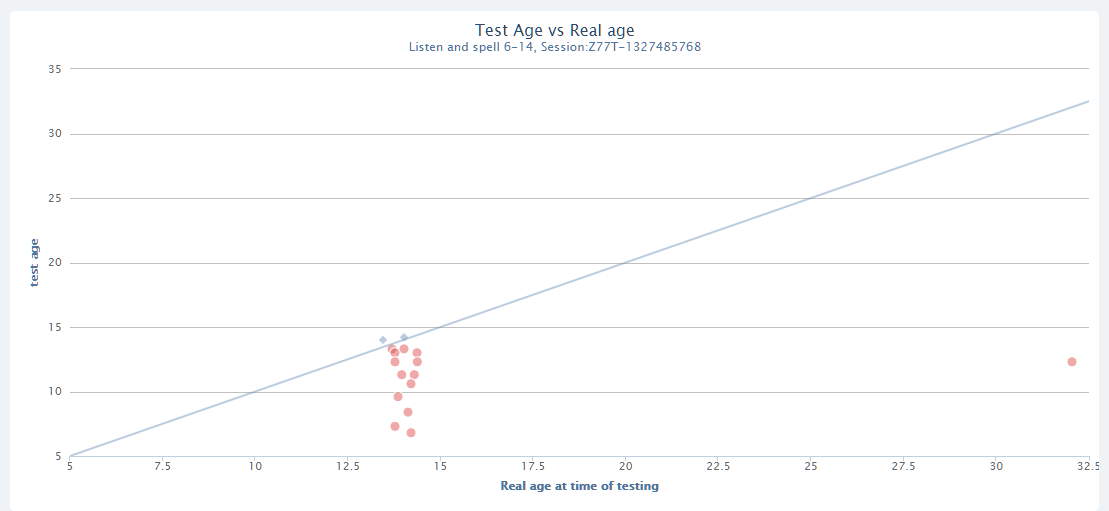 Next is the Test results graph. This graph shows how test scores are compared as a group, allowing you to pinpoint which pupils are on track and which pupils may require additional support.

At the bottom of the page, you will be presented with a list of pupils that took the test along with their test results.